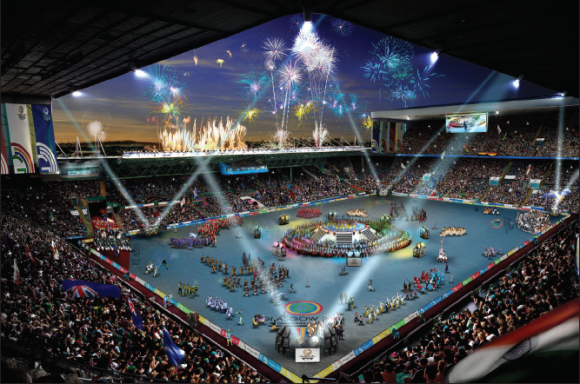 XX Commonwealth Games
2014 sees up to 70 countries taking part in loads of various types of sports including rugby, boxing, athletics and cycling, and Glasgow, where the majority of events will take place, has received significant investment with major redevelopments taking place across the city.  In the city's east end, the new Emirates  Arena ,which houses the Sir Chris Hoy velodrome, will host various sporting events and you can check out other venues across the city here.  The Games take place between the 23rd of July and 3rd August.
Tickets: Tickets are by ballot system with some on general release in 2014
Travel:In order to get the best deals on flights check out Skyscanner, which will normally get you the best deal, and if you are travelling by train, it is advisable to book as early as you can.
Accommodation: Like in most cities accommodation prices will rise the sooner the event takes place, so book your place to stay sooner rather than later! Here are some links to some available hotels although it might be cheaper to stay slightly out of the city and travel in by train.