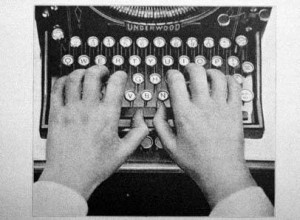 At The Skint Scot I firmly believe that knowledge is power and if there is one thing for certain I don't have it all.  I can't possibly trawl the internet's billions of pages and suck up all this information to feed back to our readers.
So –
This is where you guys come in.  I'm  looking for people who are knowledgeable in the following areas (they are quite general but you get the picture):
Energy
Tech
Money Advice
Business
Finance
Yes, these areas are quite broad but we hope that means we get lots of cool topics and ideas within these niches which will allow me to grow this little site into something a little larger.  There are a few rules but these are only to help me keep the site filled with great content with the reader in mind and not for others to manipulate and threaten what I would like to achieve here, so without further ado:
Quality Posts Only Please and Thank you
I'm looking for quality, well written posts which are inundated with facts, figures and freedom of expression (within reason, of course).  This means opinions, but can you back them up with the hard evidence?  I like articles to contain links to relevant sources where information was obtained and give credit where credit is due.
The length of post is not too great a concern of ours as long as it follows the guidelines above.  I can't imagine even the most avid writer squeezing a decent argument out of 300 words – so you know where I'm at with that!
What Do I Get in Return You Ask?
Well, in reality, relationships make the world go round so first of all there's that.  Building on-line relationships is great and when people work together the results are often greater.  But that's not all!  You also get:
To be part of a community blog
To assist people with your knowledge and help them
Build your reputation as a blogger
And last but not least, you'll get links back to your site as long as they are relevant! – Go on you deserve it!
The Next Step
So you would like to be a part of this, well it's really simple.  Send me an email with your idea/article with all the bits and bobs we mentioned above and we can take it from there.
The email address you need is skintstephen@gmail.com
I really look forward to hearing from you!
Ashley