Being good at managing your finances isn't something that's instinctual. You don't wake up in the morning and say, "Oh, I suppose I'll pay off all my credit card debt today" – I wish! It's why making things like loan repayments or pension plans can seem so daunting. One of the ways to gain practical knowledge and get insight into your specific situation is to go the old fashioned route and read a book. Reading others' success stories (and taking heed of their mistakes) can provide a fascinating perspective on mastering your own personal finances.
So here's the list: it's in no particular order, just read them all!
The Richest Man in Babylon

by

George Clason
"Wealth that comes quickly, goeth the same way."
A bestseller, this book is popular partly because of its Biblical simplicity, which for me makes it easy to read and understand. Written in simple parables, it was originally distributed as a set of pamphlets at banks and insurance companies in the 1920s and later compiled into a set of informative stories that are now considered to be modern-day classics. Packed with advice like "invest for the future" and "learn the power of compound interest", it has been described as a book that holds the key to the secret of personal wealth.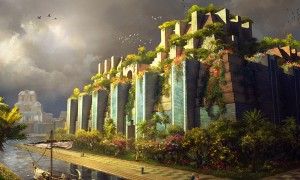 Your Money or Your Life

by

Dominguez and Robin
"It is easier to tell our therapist about our sex life than it is to tell our accountant about our finances."
This is another classic, aimed at helping you increase your quality of life through frugality (note: rather than the other way around). The author emphasises the concept that time is money and provides a set of steps that include establishing your real hourly wage and learning to think of money as an investment of life.
Think and Grow Rich

by

Napoleon Hill
"Awake, arise, and assert yourself, you dreamers of the world. Your star is now in ascendancy."
The first version of this book was published in 1937 comprising of anecdotes from millionaires of the 1930s, i.e. the likes of Thomas Edison, Henry Ford and Andrew Carnegie. Based on Hill's own philosophy (which, by the way, he used to become one of the world's most successful motivational writers) it summarises the "Laws of Success". The book has since been updated to include contemporary success stories from the likes of Bill Gates and Sir John Templeton.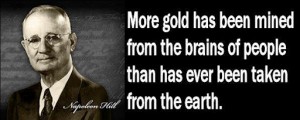 The Millionaire Next Door: the Surprising Secrets of America's Wealthy

by

Stanley and Danko
"Dad used to say seeds are a lot like dollars. You can eat the seeds or sow them."
This bestseller shores up seven common straits among millionaires living in the USA. The first edition was published in 1998, but the takeaways remain applicable today. From a pool of millionaires the authors discovered that the majority live beneath their means, create budgets and encourage their children to earn incomes for themselves. Despite presenting interesting data, the book also introduces concepts like degrees of wealth accumulation.

Strip from dilbert.com
The Automatic Millionaire

by

David Bach
There is no easier or surer way of attaining wealth than through the habit of paying yourself first through automatic deductions.

A very convincing plan for pensions, this book explains how you can have a plan that will secure your future and pay for your present. It's an excellent system and one worth investigating if you've been keeping up with government's recent changes in workplace pension law.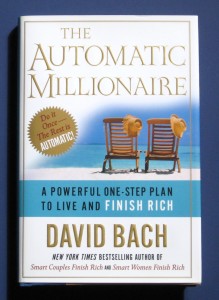 One Up on Wall Street

by

Peter Lynch
"No one cares more about your money than you do."
This book is written by a Wall Street legend, a man who oversaw the Magellan fund from 1977 to 1990, growing it from £18 million to £14 billion in assets. He offers commonsense advice in this bestselling book, including things like concentrating on what you know rather than chasing fads and how to recognise and capitalise on untapped resources.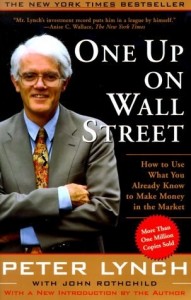 How to Win Friends and Influence People

by

Dale Carnegie
"Winning friends begins with friendliness." 
Not so much a money saving book but one that (I believe) may help with personal development, this book was first published in 1936 and has attracted many fans and detractors over the years. It's very easy to read and the anecdotes in the first half illustrate the content well, but remember it's not meant to be a directive for social interaction. It gives advice on how to make people like you, how to win people over to your way of thinking and how to change people without giving offense. For the socially awkward or introverted, it's certainly worth the read.
The Money Book for the Young, Fabulous & Broke

by

Suze Orman
"People first, then money, then things."
A book that resonates with all of those people who have just left university for the pleasure of unemployment and loan repayments, this is your bible. It's got basic information for anyone needing guidelines on how to understand the markets, credit and home ownership – easy to learn without feeling like you've enrolled in a course by mistake.
Freakonomics

by

Levitt and Dubner
"The conventional wisdom is often wrong." 
The tagline is "A rogue economist explores the hidden side of everything", and there's an unwavering quest for knowledge that underpins this creative and eclectic book. It's about making connections, making interesting diversions and using data to see the world in a different light, "using economics as a prospecting tool". Not your average finance book, but entertaining and hugely successful as well.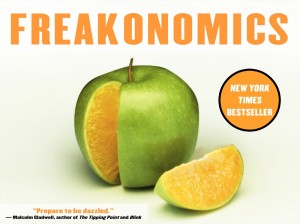 The Money Book for Freelancers

by

D'Agnese and Kiernan
"We have no real boss, no corporate nameplate, no cubicle of our very own. Unfortunately, we also have no 401(k)s and no one matching them, no benefits package, and no one collecting our taxes until April 15th."
These two authors are seasoned journalists who are in a good position to help new freelancers set up a system for managing their finances effectively. One of the few books that's written specifically for this niche, it helps independent workers bring solid financial principles to freelancing. Sections include taxes and retirement planning advice.
What money saving books have you read and enjoyed? Have I missed one out?