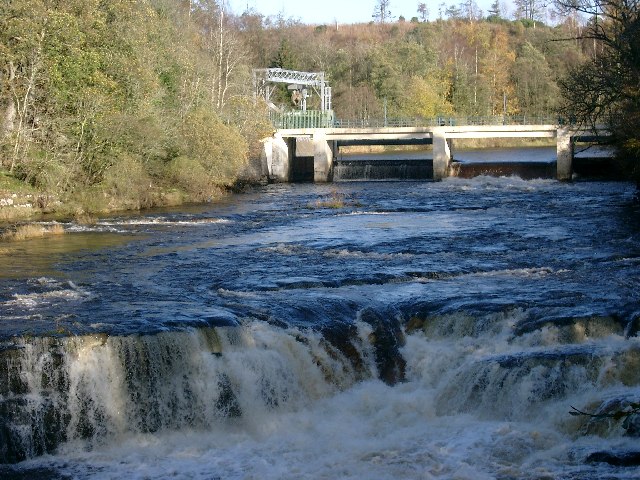 Hydropower stations in Scotland are able to convert about 90% of their energy into electricity. Despite this, they contribute only 1.4% of the electricity that's currently used in the UK – but is this all about to change?

These large stations are typically situated in rural areas around dams and valleys where they can store water. Through the use of pumped storage technology – which improves reliability by allowing the station to store energy for later use – reservoirs can be built close together (although at different heights). Of course these stations wouldn't operate easily in places like London or Manchester, but in the Highlands and Islands there are about 120 large-scale hydroelectric schemes.
Pumped-storage hydropower
Because they tend to be located in uninhabited catchment areas, these stations overlap with well-known tourist routes and tend to raise concerns about environmental harm. There are two large pump storage hydro schemes described as "green batteries" that were commissioned in the 1960-70s.
These contribute about 4,075KW (according to Wiki) to peak demand electricity annually. These load balancing schemes store potential energy, pumped from a lower elevation to a higher elevation, which is released when consumers need it. SSE's Foyers at Loch Ness and ScottishPower's Cruachan in Argyll were built to originally  to store surplus nuclear and coal base load power.
Conventional hydroelectric
The remainder of Scotland's hydro schemes are conventional hydroelectric plants, many of which were built in the 1950s-60s to power the aluminium smelting industry. I've been to the plant in Pitlochry that is connected by over 600 km of rock tunnel, aqueducts and pipelines.
There's a salmon ladder on the far left-hand side that helps the fish travel upstream during breeding seasons.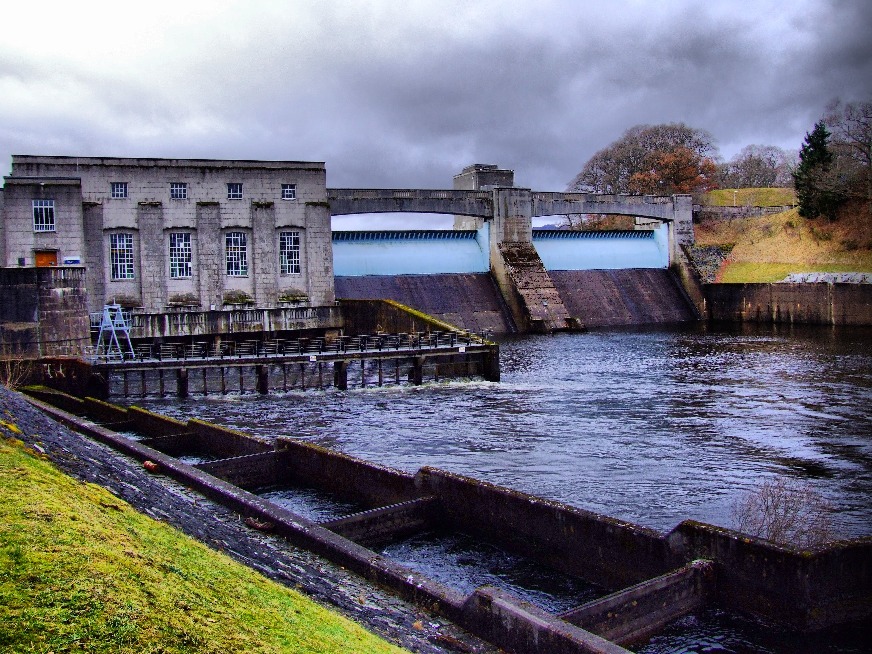 Scotland's biggest ever hydropower plant?
Recently the government announced backing for an SSE-proposed £800m hydroelectric pumped-storage scheme in Lochaber near Spean Bridge. It could potentially generate 10% of Scotland's peak electricity demand (600MW) if construction goes ahead over the next few years. A key benefit of this station will be its storage capacity for wave and wind power (said to be able to release energy to the grid for an estimated 50 continual hours).
According to Energy Minister Fergus Ewing, it will "ensure a secure supply of power", maintaining the stability of the grid while supporting newly generating technologies such as wind and wave. Read "Britain's biggest battery" if you're looking to find out more about the development up at Coire Glas.
Challenges?
Even though the government recently announced a potential of up to 7,000 hydro developments, producing 3TWh of additional energy (a 50% increase) per year, the upfront capital cost compared with other renewable energy developments is significant. There is also investor uncertainty over the Feed-in-Tariffs (FITs) scheme, which provides incentive to householders and business owners to generate their own electricity using renewable resources.
A third challenge is grid connection in terms of speeds and capacity. On a lighter note, here's a nice history-in-pictures of the last 70 years of Scottish hydropower – wonder what's in store for the next 70?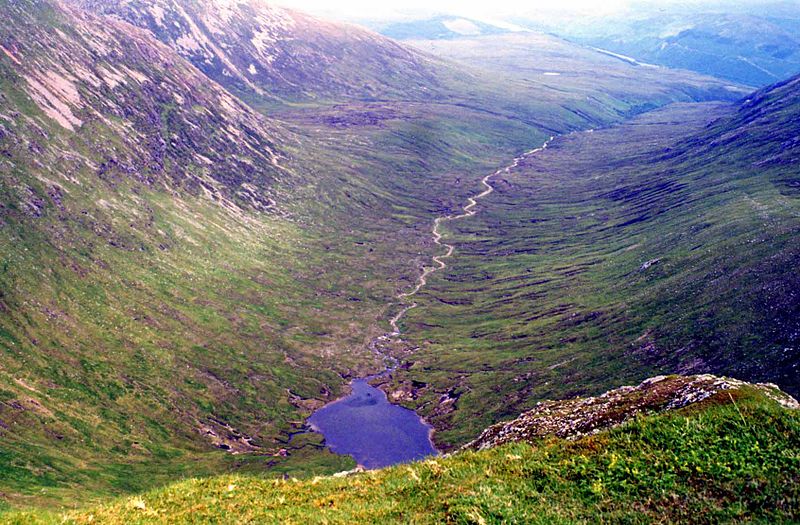 All images from Wikimedia Commons