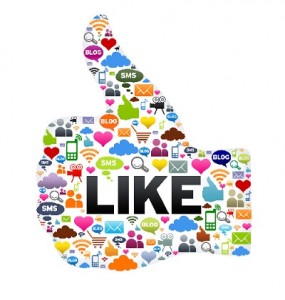 Social media profiles, like Twitter, help connect users in certain markets to trendsetters, intellectuals, researchers, and cultural leaders on major topics. For example, users can peek on Twitter to see the top social media profiles in the UK energy sector. These social medial profiles can be for scientists, industry leaders, politicians, or social activists who offer insights that can both educate or influence the perception of the UK energy market. Here are 5 social media profiles one should follow if they want to stay up to date on the energy market in Great Britain.
1. Ed Milliband
With an active Twitter and Facebook account, the Labour Party leader in Parliament not only posts about Labour Party news, but also environmental and energy tech information. This is due to his former role as Secretary of State for Energy and Climate Change under Gordon Brown's Labour Party government from 2008 to 2010. His tenure in that role and his current role as Opposition Party leader in Parliament has made Milliband vocal about greenhouse gas emissions and the coal energy sector in the United Kingdom.
2. Caroline Lucas
Another politician in Parliament, but from a different political party, Caroline Lucas was the leader of the United Kingdom Green Party from 2008 to 2012 until her post was given to another Member of Parliament (MP). Nevertheless, she remains vocal, particularly on her Twitter account, about Green Party environmental stances and insight on trade, technology, and government investments toward tech and the environment over defense spending.
3. The Ecologist
One of the premier environmental magazines in the UK, the Ecologist has published environmental news since 1970. Today, many of its news stories are on the cutting edge of where the environment, climate change, and the energy sector meet. Stories and information from the Ecologist are found on the magazine's Facebook, Twitter, and YouTube pages.
4. Energy Savings Trust
There are hundreds of non-profits and philanthropic organizations related to climate change and energy. One of the more well known UK non-profits is the Energy Savings Trust. This organization is both funded by donors and the UK government. Its mission is to provide consultative work for individuals or companies on the best ways to reduce carbon footprints within the energy market. Since its inception in 1993, it has helped private and public entities, as well as people, invest in better energy technology for their homes or buildings and engage in more green-friendly commercial activities. The Trust has active Twitter and Facebook accounts.
5. The Department of Energy and Climate Change
Straight from the source, the Department of Energy and Climate Change is the Cabinet department where the ruling party in Parliament legislates and enforces energy sector regulations and reform, renewable energy research and development, greenhouse gas reduction laws and carbon market regulations, and pollution management. Industry leaders would be keen to watch for the latest research findings and policy proposals from this department, as it will reflect how the Majority government would regulate the energy sector. The department posts latest news on their Twitter, YouTube, Flickr, and a blog account.