Scotland's summer is less 500 days and more 500 minutes.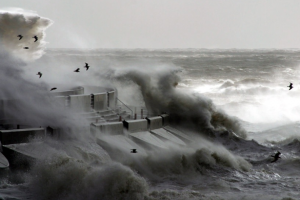 This has reportedly been one of the windiest, wettest and one of the most dreary summers in memory. The incessant rain and dreary overcast days throughout June resulted in fevered rumours of a heat blast to come in August…which turned out to be completely unfounded. However September has got to an excellent start even if we can feel the frost in the morning.
While the umbrella-strewn pavements of July are gone, it would be good to know that a last minute holiday isn't out the question. As the high season starts to fade into the quieter off-season it's good to know that prices also start to drop. There's time still to make sure you have an eventful September weekend and take the time to nip somewhere a little bit different.
Many sites will begin to offer Winter Sun deals, these tend to be based around the equator as that where it's hot in winter! There are some good   and websites like SkyScanner that will show some great low cost options. Even if you are a bit cash-strapped, if you are sensible with your money getting a holiday loan can always be a good option.
This guide by Money Saving Expert is one of the most comprehensive out there. It goes through how to turn your phone into an international Sat-Nav for those wi-fi-lacking moments, how to find cheap flights and even how to get free flights- if you play your card rights.
However if you are time strapped as well as cash then this guide covers the best tips for saving money when you are exchanging your money.
And if worst comes to worst, England has actually had alright weather so nip on down to Cornwall and have a pasty, stay on this island and experience the austerity summer; The Staycation. We better enjoy the few sunny days we do have, after all winter is coming.